Grounded: Frank Lorenzo and the Destruction of Eastern Airlines
By Aaron Bernstein


1999/01 - Beard Books
1893122131 - Paperback - Reprint - 272 pp.
US$34.95

A breathtaking chronicle of the depressurizing and crash of Eastern Airlines.

Publisher Comments

The inside account of how Frank Lorenzo took over a sputtering Eastern Airlines and flew it into the ground. Author Aaron Bernstein, with access to major players including Lorenzo and his inner circle, former Eastern Airlines President Frank Borman, Peter Ueberroth, and union boss Charlie Bryan, explains how Lorenzo brought a corporate raider's mentality to running a business, which ultimately caused its failure.

From the back cover blurb:

The inside account of how Frank Lorenzo took over a sputtering Eastern Airlines and flew it into the ground. With access to the major players -- the guarded Lorenzo and his inner circle, former Eastern Airlines president Frank Borman, Peter Ueberroth, and union boss Charlie Bryan -- author Aaron Bernstein explains how Lorenzo brought a corporate raider's mentality to running a business, and how its failure marked a watershed in the 1980s "Age of Greed."

Review by Susan Pannell
From Turnarounds and Workouts, August 15, 1999
Barbara Walters once referred to Frank Lorenzo as "the most hated man in America." Since 1990, when this work was first published and Eastern Airlines' troubles were front-page news, there have been many worthy contenders for the title. Nonetheless, readers sensitive to labor-management concerns, particularly in the context of corporate restructurings, will find in this book much to support Barbara Walters' characterization, To recap: For a few brief and discordant years, Frank Lorenzo was boss of the biggest airline conglomerate in the free world (Aeroflot was larger), combining Eastern, Continental, Frontier, and People Express into Texas Air Corporation, financing his empire with junk bonds. TAC ultimately comprised a fleet of 451 planes and 50,000 employees, with revenues of $7 billion.
But Lorenzo was lousy on people issues, famously saying, "I'm not paid to be a candy ass" The mid-1980s were a bad time to take that approach. Those were the years when the so-called Japanese model of management, which emphasized cooperation between management and labor, was creating a stir. The Lorenzo model was old school: if the unions give you any trouble, break 'em.
That strategy had worked for him at Continental, where he'd filed Chapter 1 I despite the airline's $60 million in cash reserves, in order to exploit a provision in the Bankruptcy Code allowing him to abrogate his contracts with the unions, But Congress plugged that loophole by the time Lorenzo went to the mat with Charles Bryan, IAM chapter president. Lorenzo might have succeeded in breaking the machinists alone, but when flight attendants and pilots honored the picket lines, he should have known it was time to deal. He didn't.
Instead he tried again for a strategic advantage through the bankruptcy courts, by filing Chapter 1I in the Southern District of New York where bankruptcy judges were believed to be more favorably disposed toward management than in Miami where Eastern was headquartered, Eastern had to hide behind the skirts of its subsidiary, Ionosphere Clubs, Inc., a New York corporation, in order to got into SDNY. Six minutes later, Eastern itself filed in the same court as a related proceeding.
The case was assigned to Judge Burton Lifland, whom Eastern's bankruptcy lawyer, Harvey Miller, knew well, but Lorenzo was mistaken if he believed that serendipitous lottery assignment would be his salvation. Judge Lifland a year later declared Lorenzo unfit to run the airline and appointed Martin Shugrue as trustee,
Most hated man or not, one wonders whether the debacle was all Lorenzo's fault. Eastern's unions, in particular the notoriously militant machinists, were perpetual malcontents, and Charlie Bryan was an anti-management zealot, to the point of exasperating even other IAM officers,
The book provides a detailed account of the three-and-a-half-year period between Lorenzo's acquisition of Eastern in the autumn of 1986 and Judge Lifland's appointment of the trustee in April 1990. It includes the history of Eastem's pre-Lorenzo management, from World War I flying ace Eddie Rickenbacker to astronaut Frank Borman.
From the San Francisco Chronicle

A breathtaking chronicle...a landmark cautionary tale for American business.

From Los Angeles Times Book Review

A competent, information-packed chronology of the last decade of uniformly deleterious financial jostling over the depressuring fuselage of Eastern Airlines.
Brian Wayne Wells, Esquire, reviews "Grounded", January 21, 1998
Reviewer: 75333.514@CompUServe.com from Hurricane, West Virginia, United States
This is a short book but a good telling of the tale of the downfall of Eastern Airlines under the management of Frank Lorenzo. It is also a story that relates a great deal about the corporate attitudes of the late 1980s and the potential consequences of that attitude.
The only shortcoming of the book is that the story line leaves off with the ejection of Frank Lorenzo as the debor in possession of the bankrupt airline and the appointment of a bankruptcy trustee in April of 1990. The airline did continue operation until sometime later in 1990 when the company was finally liquidated. The story stopped too soon.
Excellent, June 17, 2001
Reviewer: A reader from USA (Amazon.Com)
Excellent book, well researched and very well written. Accurately portrays the events that lead to Eastern's demise. I am no fan of unions. But, Lorenzo displayed a blatant calloused disregard for Eastern, it's people, and everything connected with it.
Bewildering and Suspenseful, June 25, 1999
Reviewer: A reader (Amazon.com)
I read the original publication in the early 90's. This book reads well and keeps you on the edge of your seat. The story is bewildering and illustrates a classic "old world" perspective of labor/management relations clashing with the modern realities of a deregulated airline market that would no longer tolerate labor friction.
Good addition to any aviation library., September 4, 1997
Reviewer: airjet@alaska.net from Embry-Riddle Aeronautical University
Good account of the battle over Eastern Airlines. Labor vs. management at its worst. How personalities killed a once great airline
Good Review but ends too early, July 9, 1999
Reviewer: A reader from Coral Gables, FL
Overall this book gives an sufficient explanation on the events that led up to Eastern's Shutdown. However, it is bias toward the unions without exposing there arrogance. If you ignore this fact and simply rely on the facts given this is a fairly good book. And also, it ends before the shutdown of the company in January 1991. It does not show the final stage of the Eastern Airlines saga between where Frank Lorenzo loses power and the company shuts down. 3 stars.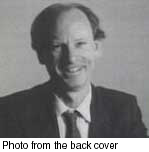 Aaron Bernstein was educated at the University of California-Santa Cruz and Oxford University, and has won numerous awards during his career as a professional journalist. Currently he is an associate editor for Business Week, and resides in suburban Washington D.C.

| | | |
| --- | --- | --- |
| | INTRODUCTION | 7 |
| Chapter One | Tough Guy | 11 |
| Chapter Two | Eastern's Life Before Lorenzo | 21 |
| Chapter Three | The Night They Sold the Company | 33 |
| Chapter Four | "They've Got Ice Water in Their Veins" | 54 |
| Chapter Five | The Texas Air Chainsaw Massacre | 71 |
| Chapter Six | Labor Looks for a White Knight | 94 |
| Chapter Seven | The Most Hated Man in America | 120 |
| Chapter Eight | A Small, Obscure Bureau | 132 |
| Chapter Nine | D-Day | 146 |
| Chapter Ten | Savior | 169 |
| Chapter Eleven | Lorenzo's Pyrrhic Victory | 197 |
| Chapter Twelve | The Last Deal | 216 |
| | Postscript | 237 |
| | Notes | 253 |
| | Index | 257 |
| | | |