Paper Prophets: Fraudulent Accounting and Failed Audits
By Tony Tinker


2004/09 - Beard Books
1587982315 - Paperback - Reprint - 252 pp.
US$34.95
A revealing and engrossing look at the role that accounting has played in exacerbating pervasive economic problems.
Publisher Comments
Accentuated by recent financial scandals involving accounting firms and the lack of accounting standards, this book is as timely today as it was when first published in 1985. It analyzes the role that accounting has played in creating and exacerbating such pervasive problems as cases of multinational exploitation, stock price collapses, the dumping of toxic waste, price gauging by public utilities, and the frailties of the world banking system. By examining some of history's most distinguished authorities, Dr. Tinker reveals the true social and economic significance of accounting. This is used to support his argument that the full measure of the accountant's responsibility has been, and continues to be, systematically understated. This revealing and engrossing book will be of great interest to accountants and students of accounting as well as to all persons involved or interested in the world of business and policy.

From Henry Berry, Turnarounds and Workouts, October 15, 2004:
Tinker remarks in his "Author's Note to Reprint Edition" of this work first published in 1985 that "one can now discern some important lessons from this book, especially in relation to the contemporary fiascoes involving accounting and corporate accountability." Tinker is referring to the spectacular bankruptcies of Enron, WorldCom, and other major U. S. corporations, and the questionable accounting of America Online and others. At the time of its original publication, "Paper Prophets" presented a new perspective on what had commonly been seen as the largely removed, arid field of accounting. But in the book, Tinker brought accounting, business activities, and effects on different areas of society together to reveal how accounting practices had social consequences. With Enron's employees loosing their pensions from this company's failure hidden for some time by contorted accounting practices and much-publicized criminal prosecutions of top corporate executives of a number of prominent companies for deceptions relating to questionable or fraudulent accounting, the connection between accounting and the real world Tinker makes in his book has become evident.
While the perspective of the book is now apparent to most readers following current events, "Paper Prophets" goes into detail on how compromised or outright bogus accounting practices can have harmful effects not only on a corporation, but also segments of the public. His test case on the pollution of the Love Canal in the 1980s is especially instructive. Before Tinker made the connection, hardly anyone would have seen or admitted a connection between a company's accounting and a regional environment. But in this case, with the orderly arraying of evidence of a lawyer making a case and the unerring eye of an investigative journalist, the author shows the role accounting practices had in the environmental disaster in the area of Niagara Falls.
For years, the Hooker Chemical and Plastics Corporation, a subsidiary of Occidental Petroleum, had been dumping toxic chemicals into a Love Canal. Hundreds of families in the area had abandoned their homes after seeing an unusually high number of medical problems ranging from birth defects to cancer to rashes and allergies in family members and neighbors. Eventually the Environmental Protection Agency (EPA) and New York State environmental authorities became involved in the situation.
At the time, the Love Canal story was covered by the national media and understood by the officials and area residents as essentially a story of environmental damage and the health dangers posed by this. But by Tinker's account, "Love Canal was also an accounting problem." It was so because Hooker Chemical and Plastics failed to include the cost of complying with environmental regulations or the liability it might face for not complying with them in its balance sheet. This resulted in the company overstating its earnings, as if environmental regulations did not exist. The government case against Hooker and its parent company Occidental Petroleum over Love Canal and the numerous lawsuits against the companies by private citizens "established an important precedent" in requiring corporations to report both of these in their accounting books. The more corporations complied with environmental regulations, the lower would be their potential liabilities; and vice versa. But corporations could no longer ignore reporting costs with respect to the regulations and thus distorting earnings.
The connection between environmental quality and corporate accounting is one of the most interesting connections Tinker makes in this informative book. The true financial and social costs of a British government bailout of the Slater Walker Company, a leading international financial company that was a favorite of British politicians; new energy companies attractive for being tax shelters; the accounting practices of a multinational corporation in a venture in the African country Sierra Leone; and company executives covering up unfavorable reports from their accountants in the case of the National Student Marketing Corporation are other test cases Tinker uses to show that accounting abuses and outdated accounting practices are not limited to any one field or nation.
Tinker's analyses of the several test cases leads to the conclusion that accounting practices have to be changed so that they reflect all the significant activities of corporations and are not just numbers of a page, and also reflect the more complex and varied activities of corporations involved in international business in these days of a more inter-connected world. The last sections--about the last half--of "Paper Prophets" deals with theories of value as these affect accounting systems and particular entries and calculations in accounting reports. For example, the actual costs and risks of the companies involved in the Love Canal case, including certain hard-to-calculate but demonstrable, social costs, were absent from their accounting.
If anything, Tinker's work has become even more relevant and urgent in the years since it was first published. It is of interest not only to accountants, government officials, and interested citizens, but also corporate executives in this post-Enron period when many are rethinking the relationship between business and society. As Tinker contends, this relationship should be seen in accounting documents.
Tony Tinker is a Professor of Accountancy at Baruch College, CUNY. The author of previous books and many articles in this field, he has held positions in professional organizations for accountants and is regularly featured in the media as a commentator on accounting issues.
From David J. Cooper, Price Waterhouse Professor of Accounting and Finance, The University of Manchester Institute of Science and Technology:
A theoretically and politically well informed indictment of accounting and audit firms and their academic apologists. A timely contribution to public debates about the purposes and value of these firms and practices.
From Bertell Ollman, Professor, Department of Politics, New York University:
This book stands out for its unusual combination of theoretical sophistication and sharp critical analyses of concrete situations.
From Anthony Hopwood, Professor of Accounting and Financial Reporting, London Business School:
Provides a lucid, provocative and challenging critique of accounting... Well grounded in both contemporary practice and the theoretical basis on which it rests.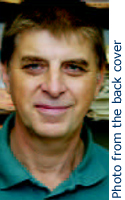 Tony Tinker is Professor of Accountancy at Baruch College, City University of New York. He has had a long and distinguished career in teaching and research. He is a founding member of the Association for Integrity in Accounting and a Fellow of the Chartered Association of Certified Accountants. He is a past-council member of the American Accounting Association and past-chair of its Public Interest Section. Dr. Tinker is the author or co-author of several books on accounting, and has published numerous academic articles. He is co-editor or on the editorial board of a number of major accounting journals, and has contributed to various public policy discussions for CNN, BBC, CBC, Pacifica Public Radio, New York Public Radio, Newsweek, and the Wall Street Journal. He received a M. Sci. degree in Management from Bradford University (UK) in 1970, and a Ph.D. in Accounting from the University of Manchester (UK) in 1975.

Acknowledgments
vii
List of Tables
xiii
List of Figures and Exhibits
xiii
Introduction
xv

Part I. Controversies over Corporate Accountability

1
Love Canal
3
2
Slater Walker Company
11
3
Accounting for Multinationals: The Sierra Leone Development Corporation
31
4
Ponzi Schemes and California Pyramids
39
5
National Student Marketing Corporation
57
6
The Role of Accounting in Public Utility Pricing
67
Part II. Preconditions for Accounting and Other Value Rationales
7
Value Theory and Accounting
81
8
The Emergence of Specialization and Exchange: Preconditions for Value Theory and Accounting
89

Part III. Theories of Value

9
Antecedents to Theories of Social Value
105
10
Accumulationist and Distributionist Theories of Social Value
125
11
Marx's Value Theory
137
12
Marginalist Theory of Private Value
159
Part IV. Expropriation by Unequal Exchange: The New Accounting Problematic
13
Marginalism versus Alienationist Value Theory
169
14
Elements of Radical Systems of Accounting
177
Bibliography
209
Index
227
About the Author
231