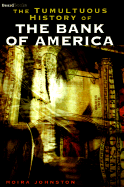 The Tumultuous History of the Bank of America
By Moira Johnston


2000/12 - Beard Books
1587980207 - Paperback - Reprint - 427 pp.
US$34.95

The author not only draws an intricate road map of where the bank came from, where it is going in the 90s and beyond, but she also profiles the larger-than-life characters whose conflicts and ambitions sparked the bank's roller coaster ride.

Publisher Comments

The Tumultuous History of the Bank of America is the riveting story of the rise of the Bank of America under A.P. Giannini, the once California farm boy. Through a series of mergers it rose to be the world's largest bank. Moira Johnston traces the bank's rise to pre-eminence during the petro-dollar era. She portrays its decline as an undetected malady that ravaged the corporate entity and analyzes its amazing partial revival under Tom Clausen, blamed by many for the bank's previous disasters. It is the story of a corporate culture that failed to respond to change, facing the financial revolution of the 1980s as a handicapped mismatch.

"ROLLERCOASTER" REDUX, April 30, 2001
Reviewer: PETER F. DE NICOLA (Amazon.Com) from STAMFORD, CT United States
This is a reissue of Moira Johnston's 1990 book, "Rollercoaster" which covered the Bank of America's history from inception through the late 1980's. While this was a good book in its time, the reissue, unfortunately, has not been updated (except for the title). If you're looking for any insight into the Bank's merger with NationsBank, then you'll have to look elsewhere.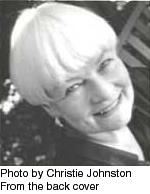 Moira Johnston was born in British Columbia. She has been a radio writer/broadcaster, an investigative journalist, and the author of seven books of non-fiction and dozens of articles. Her books and articles have covered many different themes but almost always deal with major contemporary social issues. She has written for such publications as the New York Times Magazine, Vanity Fair, National Geographic and Esquire. Perhaps her most famous book is The Last Nine Minutes: The Story of Flight 781 -- an investigative account of the Paris air disaster of March 3, 1974. She collaborated with Trevor Rees-Jones on The Bodyguard's Story, released in March 2000. Ms. Johnston currently resides in Napa Valley, where she founded Friends of the Napa Valley, an environmentalist group.

Other Beard Books by Moira Johnston