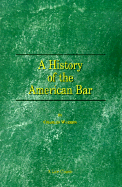 A History of the American Bar
By Charles Warren


1999/10 - Beard Books
1893122263 - Paperback - Reprint - 602 pp.
US$34.95

A fascinating look at the great lawyers, the rise of bar associations, and the role of law in early American history.

Publisher Comments

This volume gives a fascinating historical insight to the men who composed the American Bar of the past and to the influences that produced the great American lawyers. Part One covers the legal situation in the American colonies, including the status of the common law as applied by courts, composition of the courts, descriptions of the leading lawyers, legislation on the legal profession, the education of lawyers, and an account of the Colonial Bar Associations. Part Two portrays the growth of the American Bar from the foundation of the United States Supreme Court to the opening of the Civil War. Leading cases before the Supreme Court are offered as striking events in legal history. The book describes the lawyers who argued those cases and the manner of argument. All those who would like to know the role of the American Bar in American history will be engrossed by this work.

No book review available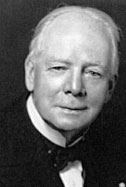 Charles Warren was born in Boston, Massachusetts on March 9, 1869 to Hon. Winslow and Mary Lincoln. He received his A.B. from Harvard University in 1889, and his LL.D from Columbia University in 1933. He was admitted to bar in 1892 and practiced at Boston. He became a private secretary to Gov. William E. Russell in 1893; Associate in Gov. Russell's law practice until Russell's death in 1896. He then became a senior member of Warren and Perry, Boston (1897-1914); chairman of the Civil Service Commission (1905-11); assistant attorney general of the United States, Washington (1914-18). He was appointed special master by U.S. Supreme Court in case of New Mexico vs. Texas in 1924, and a lot of such cases. Academically, he was Stafford Little lecturer in Princeton (1924), University of Rochester Cutler lecturer on Constitution (1927), Boston University Law School Bacon Lecturer on Constitution (1928); James Schouler lecturer on history, John Hopkins (1928); William H. White lecturer on jurisprudence, University of Virginia (1932); Julius Rosenthal Foundation lecturer on law, Northwestern University Law School (1934); Norman Wilt Harris lecturer on neutrality, University of Chicago (1936); Frank Irvine lecturer, Cornell University (1937); Cutler lecturer on Constitution, College of William and Mary (1940).
He was appointed by President Roosevelt as American member of the. Trail Smelter Arbitral Tribunal, 1937 (final decision filed 1941) and other similar positions. He was an officer and member of several organization (Board of Overseers, Harvard College, Harvard Alumni Association, Conservatory of Music, Massachusetts Historical Society, American Society on International Law, National Institute of Arts and Letters, American Academy of Arts and Letters, American Philosophical Society).
He died August 16, 1954.

Other Beard Books by Charles Warren

| | | |
| --- | --- | --- |
| | PART I: Colonial Bar | |
| | Preface | v |
| | The First American Address to Lawyers | ix |
| | Introductory: Law Without Lawyers | 3 |
| Chapter I | English Law, Law Books and Lawyers in the Seventeenth Century | 19 |
| Chapter II | The Colonial Bar of Virginia and Maryland | 39 |
| | Virginia | 39 |
| | Maryland | 49 |
| Chapter III | Colonial Massachusetts Bar | 59 |
| Chapter IV | Colonial New York, Pennsylvania and New Jersey Bar | 90 |
| | New York | 90 |
| | Pennsylvania | 101 |
| | New Jersey | 111 |
| Chapter V | The Colonial Southern Bar | 118 |
| | South Carolina | 118 |
| | North Carolina | 122 |
| | Georgia | 125 |
| Chapter VI | New England Colonial Bar | 128 |
| | Connecticut | 128 |
| | New Hampshire | 134 |
| | Maine | 139 |
| | Rhode Island | 140 |
| Chapter VII | The Law and Lawyers in England in the Eighteenth Century | 146 |
| Chapter VIII | A Colonial Lawyer's Education | 157 |
| Chapter IX | Early American Barristers and Bar Associations | 188 |
| | PART II: Federal Bar | |
| Chapter X | Prejudices Against Law and Lawyers | 211 |
| Chapter XI | The Federal Bar and Law, 1789-1815 | 240 |
| Chapter XII | Early State Bars of New York and New England | 292 |
| | New York | 292 |
| | Massachusetts | 304 |
| | New Hampshire | 319 |
| | Vermont | 321 |
| | Connecticut | 322 |
| Chapter XIII | Early American Law Books | 325 |
| Chapter XIV | Early Law Professorships and Schools | 341 |
| Chapter XV | The Federal Bar and the Law, 1815-1830 | 366 |
| Chapter XVI | The Federal Bar and Law, 1830-1860 | 408 |
| Chapter XVII | The Progress of the Law, 1830-1860 | 446 |
| Chapter XVIII | The Rise of Railroad and Corporation Law | 475 |
| Chapter XIX | The Era of Codes, 1820-1860 | 508 |
| Chapter XX | American Law Books, 1815-1910 | 540 |
| | Appendix | 563 |
| | Index | 567 |