Bankruptcy in United States History
By Charles Warren


2000/09 - Beard Books - Bankruptcy Classic
1893122166 - Paperback - Reprint - 205 pp.
US$34.95

An informative look at the historical and constitutional development of bankruptcy laws.

Publisher Comments

Of great interest to bankruptcy attorneys and students of economics and history, this book contains amplifications of lectures given by the author at the Law School of Northwestern University. The author observes that periods of financial crisis and depression are accompanied by pressure on the Congress for bankruptcy legislation. The author explores the expansive possibilities of the Bankruptcy Clause of the Constitution as one of the more interesting features of the Constitution. Covered are the periods of 1789 to 1827, when relief was demanded only in the interest of the creditor; 1827 to 1861, when demanded only in the interest of the debtor; and 1861 to 1935, when demanded for the national interest in general.

From Booknews
An amplification of lectures delivered in 1934 at Northwestern University Law School. Covers debates on bankruptcy and the passage of stay-laws by state legislatures, the history of economic depressions from 1793 to 1935, legislative adjustments of the relations between debtor and creditor, and the expansion of bankruptcy power. Annotation c. Book News, Inc., Portland, OR (booknews.com)

Charles Warren was born in Boston, Massachusetts on March 9, 1869 to Hon. Winslow and Mary Lincoln. He received his A.B. from Harvard University in 1889, and his LL.D from Columbia University in 1933. He was admitted to bar in 1892 and practiced at Boston. He became a private secretary to Gov. William E. Russell in 1893; Associate in Gov. Russell's law practice until Russell's death in 1896. He then became a senior member of Warren and Perry, Boston (1897-1914); chairman of the Civil Service Commission (1905-11); assistant attorney general of the United States, Washington (1914-18). He was appointed special master by U.S. Supreme Court in case of New Mexico vs. Texas in 1924, and a lot of such cases. Academically, he was Stafford Little lec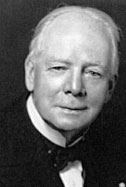 turer in Princeton (1924), University of Rochester Cutler lecturer on Constitution (1927), Boston University Law School Bacon Lecturer on Constitution (1928); James Schouler lecturer on history, John Hopkins (1928); William H. White lecturer on jurisprudence, University of Virginia (1932); Julius Rosenthal Foundation lecturer on law, Northwestern University Law School (1934); Norman Wilt Harris lecturer on neutrality, University of Chicago (1936); Frank Irvine lecturer, Cornell University (1937); Cutler lecturer on Constitution, College of William and Mary (1940).
He was appointed by President Roosevelt as American member of the. Trail Smelter Arbitral Tribunal, 1937 (final decision filed 1941) and other similar positions. He was an officer and member of several organization ( Board of Overseers, Harvard College, Harvard Alumni Association, Conservatory of Music, Massachusetts Historical Society, American Society on International Law, National Institute of Arts and Letters, American Academy of Arts and Letters, American Philosophical Society).
He was the author of several books including History of the American Bar, The Supreme Court in United States History (3 vols.), 1922; and Bankruptcy in United States History, 1935.
He died August 16, 1954.

Other Beard Books by Charles Warren

I.
The Period of the Creditor, 1789-1827
3
Stock and Land Speculations and the Act of 1800
The Supreme Court and State Insolvency Laws
The Depression of 1819-1824
Ten Years of Bankruptcy Debates in Congress
II.
The Period of the Debtor, 1827-1861
49
The Supreme Court Again
The Panic of 1837 and the Banks
The Fight for Voluntary Bankruptcy
Whig Politics and the Act of 1841
State Stay-Laws
III.
The Period of National Interest, 1861-1935
95
The Civil War and the Act of 1867
The Panic of 1873 and Repeal
The South and West for the Debtor
The Depression of 1893-1897 and the Act of 1898
Expansion of the Bankruptcy Power
Index
191