Exchange Rates and Corporate Performance
By Yakov Amihud and Richard Levich


2003/02 - Beard Books
1587981599 - Paperback - Reprint - 264 pp.
US$34.95

A series of incisive, analytical essays on the causes and consequences of management buyouts by financial economists, lawyers, dealmakers, and principal policymakers.

Publisher Comments

This well-documented book contains the proceedings of a conference on the effect of exchange rates on corporations. Sponsored by the Salomon Center, Stern School of Business of New York University, it was held at NYU in 1992. The idea for the conference arose out of the volatility of the exchange rate in the 1980s, which changed the way international firms operated and had a profound effect on their financial policies. The issues are presented in three major categories: exchange rates and the macroeconomic environment; exchange rate volatility and capital markets; and exchange rates and corporate strategic management.

From the back cover blurb:

... Numerous graphs and tables support the empirical data. Since changes in exchange rates affect many companies in fundamental ways, tse papers will provide historical analysis of the pitfalls and give insight into what might be done to combat them.




From Book News, Inc.
The proceedings of a May 1992 conference at New York University exploring how volatile fluctuations in exchange rates affect corporations. The 11 papers discuss the effects on the macroeconomic environment, the cost of capital, corporate strategic management, pricing policies, sources, markets, and relocation. Annotation copyright Book News, Inc. Portland, Or.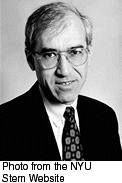 Yakov Amihud is Ira Leon Rennert Professor of Entrepreneurial Finance of the Stern School of Business, New York University where he has been teaching since 1990, and concurrent holds a research professorship in Finance. He obtained his Bachelor of Social Science degree from Hebrew University (1969); Master of Science in Business Administration from New York University Graduate School of Business Administration (1973) and his Doctor of Philosophy in Business Administration from the same institution in 1975.

Other Beard Books by Yakov Amihud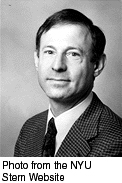 Richard M. Levich is Professor of Finance and International Business at New York University's Leonard N. Stern School of Business. He is also a Research Associate with the National Bureau of Economic Research in Cambridge, Massachusetts. He currently serves as Editor of The Journal of International Financial Management and Accounting. Professor Levich has been a visiting faculty member at many distinguished universities in the United States and abroad. He has lectured in many executive education programs and has been a consultant or visiting scholar at the Federal Reserve Board of Governors, the International Monetary Fund and the World Bank. He has published more than fifty articles on various topics dealing with international finance, and is the author or editor of thirteen books. Professor Levich received his Ph.D. from the University of Chicago.


1.
Introduction
1
Yakov Amihud
Richard M. Levich

Part One:
Exchange Rates, the Macroeconomic Environment and the Firm
2.
Exchange Rates and the Economy
15
Rudiger Dornbusch

3.
Exchange Rates and the Valuation of Firms
37
Maurice D. Levi

4.
Exchange Rates and the Valuation of Equity Shares
49
Yakov Amihud

Comment
61
Robert E. Cumby

Comment
Brian C. Genbeau


Part Two:
Exchange Rate Volatility and Capital Markets

5.
Exchange Rate Volatility and Equity Returns
75
Stephen J. Brown
Toshiyuki Otsuki

6.
Exchange Rates and Long-Term Interest Rates
97
Philippe Jorion

7.
Exchange Rates and International Differences in the Cost of Capital
119
Robert N. McCauley
Steven A. Zimmer

Comment
149
James N. Bodurtha, Jr.

Comment
155
Ian Giddy

Part Three:
Exchange Rates and Corporate Strategic Management
8.
Exchange Rate Planning for the International Trading Firm
165
Michael Adler

9.
Exchange Rates and Corporate Pricing Strategies
181
Michael M. Knetter

10.
Managing Economic Exposure to Foreign Exchange Risk: A Case Study of American Airlines
221
John F.O. Bilson

11.
Strategic Management of Foreign Exchange Exposure in an International Firm
247
Maricia B. Whitaker

Comment
253
Kenneth A. Frooi