Men and Books Famous in the Law
By Frederick C. Hicks


2000/07 - Beard Books - Law Classic
1587980592 - Paperback - Reprint - 266 pp.
US$34.95

An intriguing glimpse into some of the earlier famous legal works and the men associated with them.

Publisher Comments

Law books have human appeal because of what they contain and what they represent in the history of society; because of their place in English literature; because they are impressive historical and biographical documents; and because of the vicissitudes through which some of the great books have passed. The great classes of law books and the men associated with them are sketched in this work: statutory law; law reports; digests; dictionaries; institutional works; and monographs. Problems with law book publications are discussed. All those interested in the genesis of law book history and development will be intrigued by this work.

No book reviews available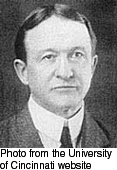 Frederick C. Hicks, librarian and educator, 1875-1954. He received the following degrees Ph.B. in 1898 and Litt.D. in 1922 from Colgate University; LL.B. in 1901 from Georgetown Law School; A.M. in 1907 from Brown University and Yale in 1928. After practicing law for a year, he became a librarian at various libraries. He then became a professor of law and law librarian at Yale, 1928-1944. He authored numerous books on the law and legal research.

| | | |
| --- | --- | --- |
| | Preface | 7 |
| | Introduction by Harlan F. Stone | 9 |
| Chapter I. | The Human Appeal of Law Books | 15 |
| Chapter II. | Cowell's Interpreter | 28 |
| Chapter III. | Lord Coke and The Report | 59 |
| Chapter IV. | Littleton and Coke Upon Littleton | 83 |
| Chapter V. | Blackstone and His Commentaries | 106 |
| Chapter VI. | James Kent and His Commentaries | 134 |
| Chapter VII. | Edward Livingston and His System of Penal Law | 159 |
| Chapter VIII. | Henry Wheaton | 190 |
| Appendix | Bibliographical Suggestions | 237 |
| | Index | 247 |